Gwobr Y Gymuned 2019
Cadeirydd Cyngor Cymuned Landysul Cyng. Gethin Jones yn cyflwyno Mr Gareth Bryant gyda gwobr y Gymuned am ei waith arbennig o fewn yr ardal. Cafwyd y swper blynyddol yn nhafarn Gwarcefel nos Sadwrn Tachwedd 30ain.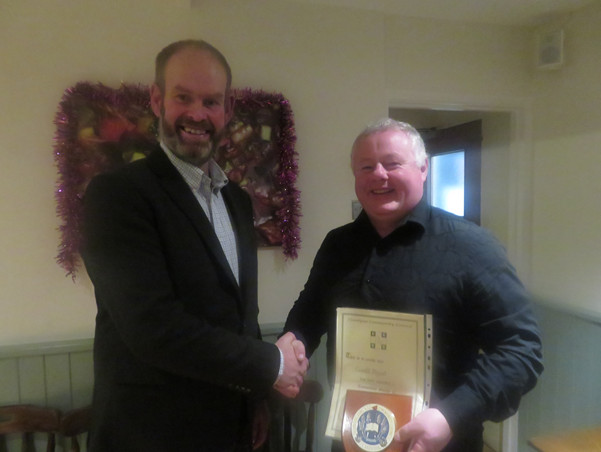 News
List of Resources in Ceredigion
From Ceredigion County Council
List of Food and Meal Deliveries in Ceredigion
Advice for Busin
Tender for Maintenance work
Maintenance work in Llandysul.
Please download the form and send the completed tender to
The C
Tender for Brush Cutting
Tender for Brush Cutting in Llandysul.
Please download the form and send the completed tender to
Th
Public Notice
Llandysul Town Council
Notice is hereby given that there is 1 casual vacancy in the Office of Counc
Community Award 2019
Chairman of Llandysul Community Council Cllr. Gethin Jones presents Mr Gareth Bryant with the Commun
All news